IOMCD Group pays great attention to environmental issues and adopts a "green economy", aimed at a sustainable development, reducing the impact of its activities on the environment:
Total compliance with the laws in force
Evaluation of the suppliers' approach to environmental issues
Constant monitoring of energy consumption through dedicated measuring systems
Regular improvements of the energy efficiency and activities aimed at a conscious and responsible use of resources
Raising awareness among the workers on environmental issues, spreading an eco-friendly mentality
Use of as little plastic as possible for the packaging of products, choosing more eco-friendly alternatives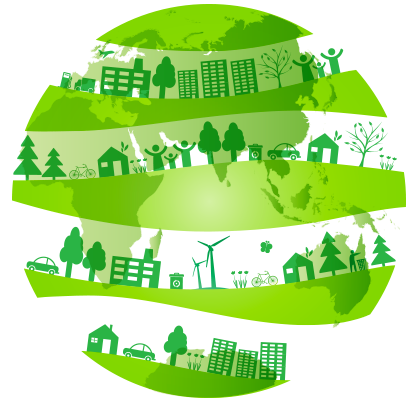 Separate collection of urban waste and management of industrial waste in compliance with the current regulation
Evaluation of the noise impact on the community according to municipal noise zoning plans
Constant monitoring by authorized bodies of: water discharges, emissions in the atmosphere, potential soil contamination, potential smells generated, visual impact and healthiness of the workplace
RECOVERY OF HARD METAL SCRAPS, coming from industrial processing and products at the end of their life cycle, REGENERATION in a high-tech plant with a low environmental impact and REUSE within a new production cycle.
DOWNLOAD OUR BROCHURE
"CIRCULAR ECONOMY – HARD METAL RECYCLING"
IWhy recycling hard metal scraps?
1. Because it's good for the environment
The raw materials generated can be reused within a new production cycle, thus contributing to a rational consumption of natural resources.
Unlike more common plants, using chemicals and very dangerous toxic substances, OMCD uses the carbothermal regeneration process, with a lower environmental impact as compared to any other technology currently in use.
Moreover, the electrical energy used for this process comes for more than 40% from renewable energy sources.
2. Because you will save money
After using our products, you should take care of their transport and disposal by authorized companies, at high costs. We will take this burden from you, with a free pick-up, also providing an economic return.
Furthermore, the eco-friendly culture is spreading more and more, and good practices contributing to the protection of environment and sustainability are recognized and rewarded by the market.
3. Because you help us ensure the continuity of your supply
Thanks to your hard metal scraps, OMCD ensures its supply independence. By limiting the use of virgin raw materials, the company can be free from the production policies and monopolistic purposes expressed by China and by the other multinationals of the sector.
4. Because our regenerated powder is of excellent quality
In 2003, OMCD physics and metallurgy laboratory inaugurated its first pilot plant for the regeneration of hard metal scraps. Results were so amazing in terms of quality that the OMCD Group started a large-scale production of regenerated powders.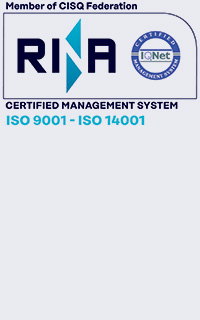 Since 2012 FILMS is UNI EN ISO 14001:2015 certified for its environmental management system.
To know more:
Authorizations for waste recovery plants
(please send an e-mail to w.tedeschi@ufficia.it and you will receive the password to open the file).