Our CEO, Mr Alberto Tedeschi, was recently invited to the Sky TV studios to participate as a guest in the Sky Business 24 TV program "Pole Position", which is broadcasted every Thursday at 8:15 p.m. on channel 821.
Every week, the presenter Martina Villanova interviews italian and non-italian entrepreneurs and managers, chosen from among the best in their field of work, asking them to tell their success stories. Among the prestigious brands that participated in the show, Pirelli, Acer, Berlucchi, Thun, De Longhi, Melinda and many others.
The interview with our CEO was broadcast on Thursday December 17th and is visible in streaming on the Business24 website and on OMCD's YouTube Channel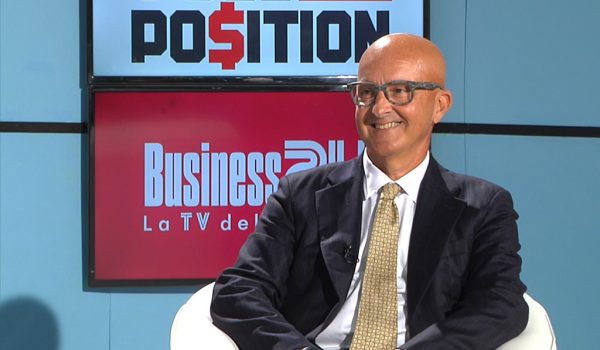 Several topics were covered. From the origins of the Group, a small metalworking company that produced Hard Metal dies for drawing mills operating in the Milan and Lecco areas (founded by his father Silvio in 1948 upon returning from a concentration camp in Germany), to the rapid evolution of this small reality. Which, by listening to the market's need and adapting changes, in 1955 went from consumer to producer of Hard Metal, transforming itself into a large metallurgical company.
Great curiosity has aroused our core business. Mr Tedeschi explained in a simple and clear way the origin and stages of Hard Metal. Starting from the powders, mixed, sintered and processed up to the high precision finished pieces which, thanks to their specific hardness and wear-resistance, can be used in all sectors of industrial production.
The main characteristics that distinguish OMCD on the market were also analyzed in detail:
the presence in the Group of HI.Lab (a powder metallurgy laboratory) that both on its own and in collaboration with various Italian and foreign universities, carries out research and development activities that allow OMCD to keep itself constantly updated technologically and able to develop new alloys and products;
the presence of a technical office capable of facing any challenge posed by the market and by customers;
the presence of a regeneration plant for "scraps" (hard metal products that have reached the end of their life or waste resulting from industrial processing), which guarantees greater autonomy in the supply of some raw materials that are difficult to find, or are of particular rarity in nature such as tungsten and cobalt;
the presence of a young, qualified, energetic and dynamic staff with desire to evolve, be involved and face new challenges. Who are also supported by highly professional staff with decades of experience gained in the field. A profitable exchange which allows OMCD to compete on equal terms with the major producers of hard metal in the world.
Below is the full interview: