Fastener Fair: what is it?
It is the most prestigious International Exhibition for the Screws, Bolts and Fixing Systems Industry.
"About 900 exhibitors from 40 countries are expected to participate."
http://www.fastenerfair.com/stuttgart/2019/english/event/exhibition-profile/
Why is it important for OMCD to participate in a trade fair?
Our philosophy is based on the principle of human interaction.
In the era of the Internet of Things, augmented reality and big data, our business model focuses on human contact and direct relatioships with our customers. For us, customers are not just a number, they are real people, with individual needs and desires to be met.
We believe in the importance of empathy, which is fostered by the physical dimension. Face to face meetings, the analysis of non-verbal language and even a hand shake give us a better understanding of who we are dealing with, enabling us to create a relationship with them.
Exhibitions offer an excellent opportunity to put these ideas into practice, to network, meeting potential partners with whom we can expand our business relations and exchange know-how, opinions and feelings.
Why the Fastener Fair?
With the strong expansion of the automotive industry all over the world and the positive outlooks of the construction and electronics industries, there are currently enormous opportunities for specialists in screws, bolts and fasteners.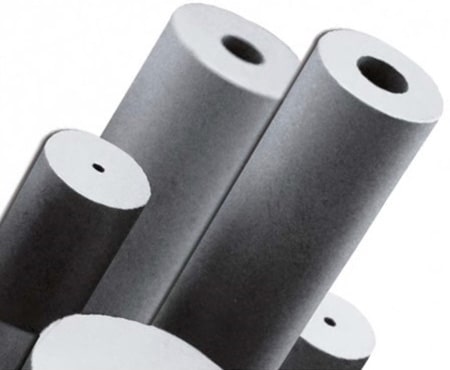 Harditalia has a strong interest in this market and is equipped with specific tools and machinery to provide its customers with fast delivery times, as well as high levels of quality and efficiency.
For the screws industry, it is able to provide a full range of pre-formed blanks in cemented carbide for cold forming, from nibs to cutters, made to order and with very competitive delivery times.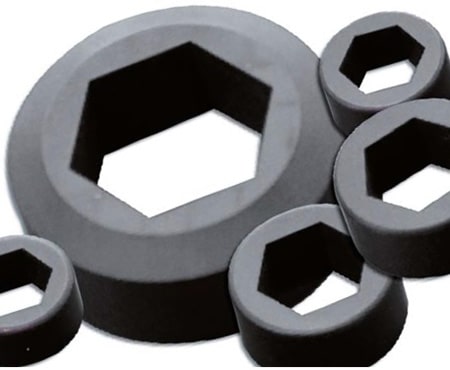 One example is hex head or flanged screws for special applications such as axle and suspension systems, or nuts made for that specific sector, as well as more standard products:
 molding dies;
 unfinished die nibs;
 unfinished die segments;
 pre-formed cutters;
 wire cutting blades.
Fastener Fair Stuttgart 2019
will be a meeting point for all specialists within this sector
and we want to be there and make contacts!
Come and visit us at Stand 5 in Hall 2610, where you can find out about our production capacity and the new developments introduced over the last year, including our new "H" grades of cemented carbide, offering high performance and designed to increase the working life of nibs and dies.