Dr. De Gaudenzi, Powder Production & Laboratory Manager of OMCD Group, will participate at the 11th International Conference on the Science of Hard Materials (ICSHM11). The most important scientific conference on hard metal materials that will be held in Khao Lak, Thailand, from March 25th to the 29th 2019.
The Organizing Committee is composed by the renouned:
Prof. L. Llanes (Universitat Politècnica de Catalunya, Spain)
Prof. D. Mari (École Polytechnique Fédérale de Lausanne, Switzerland)
Prof. V.K. Sarin (Boston University, USA)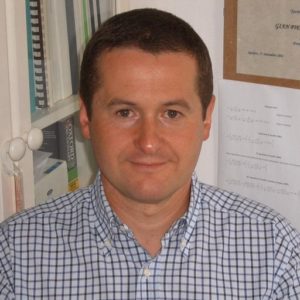 The above invited Dr. De Gaudenzi to join as a chairman to Dr. M. Gee (National Physics Laboratory, UK) during the session of the conference entitled "Fundamental Aspect and Characterization".
Each oral presentation has two chairmen coordinating the session and introducing the speakers to the audience.
Sufficient time will be scheduled to allow all the participants to actively contribute to the discussions, as there will not be parallel sessions.
The conference's speakers are the most important experts of applied metallurgy and sintered carbides from all over the world.
The International Conferences on Hard Materials (ICSHM) were a natural outgrowth sprouting from a series of seven Hard Materials Workshops sponsored by the Division of Materials Research of the National Science Foundation. Based on the efforts of a handful of people, (both from Academic and Industrial fields) the first meeting was held in Wyoming, USA in August, 1981.
Conferences have been held every few years so as to allow sufficient time to maintain the presentations and discussions at high levels with new and innovative research and development.
The following appointments were established, promoted and entertained everywhere in the world, by the most prestigious scientific universities that deal with material research.
The following relevant topics will be discussed:
 Fundamental Aspects
 Advanced Characterization
 Structure/Property Correlations
 Advances in Processing Technology
 Simulation and Modeling
 Cemented Carbides (Hardmetals – Cermets)
 Ceramics and Composites
 Super-Hard Materials
 Hard Coatings & Surface Modification
 Technical Innovations
It is a pleasure for us to share this information, together we send a choral "good luck" to our special envoy, Dr. De Gaudenzi.
We wish that one day, Italy will as well have the honour to host one of the next editions of ICSHM.
To have more information about the conference please visit: http://www.icshm11.org