We are pleased to announce the upcoming publication of an article in the 24th issue of the magazine "Materials Today Communication" entitled:
"Direct synthesis of highly reactive nanostructured scheelite from enriched wolframite and calcium oxide through planetary ball milling"
Among the signatories of the academic text there is Mr. Gian Carlo Marcheselli, the historical founder of the OMCD powder metallurgy laboratory now known as HI.Lab. Since the 1960s, our valuable collaborator has carried out dozens of studies and has written many technical articles which were published by highly accredited journals in the field, as well as appreciated by the international scientific community.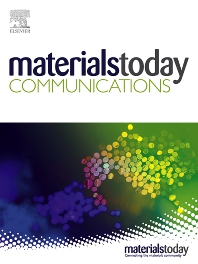 The article will be published in the September issue of "Materials Today Communication" magazine, the primary research journal covering all areas of materials science. It was written in collaboration with Professor Riccardo Polini, Member of the Department of Chemical Sciences and Technologies of the University of Rome "Tor Vergata" and was supported by C. D'Ottavi and P. Nunziante.
A proper thank you goes out to all the HI.Lab staff, headed today by Dr. Gian Pietro De Gaudenzi with the indispensable collaboration of Mr. Marcheselli. A special praise goes to Domenico Ruggiero of HI. Lab and Alessandro Leoni of Uni TV, whom with their essential technical support, contributed to the realization of the scientific experiment and so the subject of the article.
An abstract of the research follows:
Nanostructured scheelite (CaWO4) was synthesized directly from enriched wolframite (Fe1-xMnxWO4) ore (55.18 % WO3) and lime (CaO) by energetic planetary milling, with no need of high-temperature calcination. After 48 h milling, wolframite was fully converted into nanostructured CaWO4. The mechanochemically derived products, when refluxed overnight in boiling Na2CO3 0.7 M at atmospheric pressure, showed practically complete (> 95 %) dissolution of the calcium tungstate, leaving CaCO3 in the solid residue. In contrast, the very same leaching treatment, when applied to either bare enriched wolframite or pure micro-crystalline CaWO4, did cause a scarse or little solubilization of tungsten. These results confirm the much higher reactivity of nanostructured scheelite in leaching treatments. The observed mechanochemical synthetic route may lead to less energy-intensive and lower environmental impact of tungsten-bearing minerals processing.
The full article is available for free until 06 th May 2020, at the following link.