The Committee "Small Industry" of the Industrial Union of Verbano Cusio Ossola adheres again this year to the National Day of Small and Medium Enterprises – "PMI DAY 2021", organized by Piccola Industria Confindustria.
Launched in 2010, the National Day of Small and Medium Enterprises has found increasing success and appreciation since that first event: for the students, a direct experience in the Company which offers the opportunity to learn first hand the reality of production, commitment and talent that entrepreneurs share with their employees; for entrepreneurs, the PMI DAY is a time to show how a business-friendly environment can generate multipliers of energy and results.
The OMCD group has always been confident of the importance of being present in a concrete way in the territory: it was natural, therefore, to accept the invitation to the PMI DAY to link the company to reality of education. The possibility to arrange an in-person visit resulted a greater impulse for all those involved in the project.
The day will take place at the FILMS SpA Headquarters in a completely safe environment, despite the working day. The factory will be in full operation, in every department.
Given the characteristics, the type of materials and the processes that distinguish us, we'll offer the opportunity to participate both to students from a high school with a chemical specialization and to students from another institute with a mechanical specialization.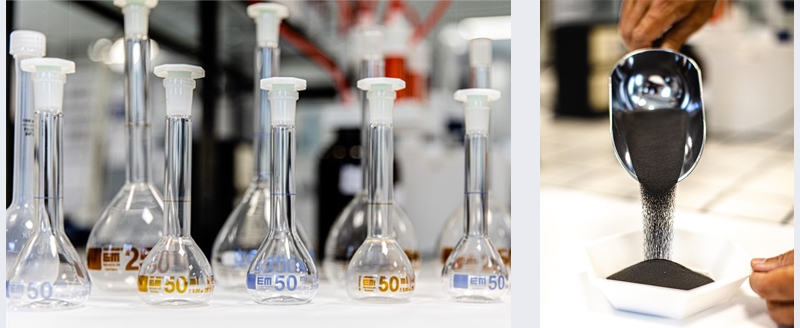 The FILMS staff is organized and prepared to welcome the guests in this way:
First entry h.9; second entry h.11.30 [for different classes]:
registration/ greenpass procedure/ provision of PPE devices (equipping those present with : Protective helmet, reflective vest, mask, over-shoes);
division of the components of each class into 2 micro-groups, which will begin the visit in 2 separate places, and then meet at the "refreshment" area, specially prepared for them;
the first group will start the visit in HI.Lab, the powder metallurgy laboratory (ideal for chemists, but also to understand our production processes); then, will continue with the visit to the production part of the plant;
while the second group will start the guided tour of the plant (accompanied by one of our engineers), with an instructive tour about the production process; then will follow the visit to the laboratory;
end of the visit with a gadget delivery.
In addition to the FILMS plant manager, eng. Luca Provenghi, the laboratory manager and Phd GianPietro De Gaudenzi, the CEO of OMCD Group, Dr. Tedeschi Alberto, will also be present, as he is very keen on the school-business exchange and on the active presence in the VCO region.
In the belief that the encounter with the people who live company basis on a daily can be a source of enrichment for the students; we imagine a positive involvement, hoping it will stimulate their curiosity and their desire to learn.