Steel is the backbone of most modern buildings: it is the essential component for modern construction and for the creation of large infrastructures.
Celsia, the brand of the group specialized in the production of sintered copper/tungsten, has developed and patented a particular type of product, used to produce these precious metal cores: blocks and electrodes for arc welded meshes with a copper core.
The production process of the meshes used in the building industry is simple, but requires the use of electrodes not only with good electrical conductivity but also resistant to wear, so as to considerably reduce the machine downtime imposed by their replacement. Some coils are unwound by means of a dragging device that positions the steel wires longitudinally, giving rise to the warp. The transverse wires, which make up the weft, are then automatically positioned on the longitudinal wires and ohmically welded, with a passage of electrical current that brings the material to melting point. Celsia's copper/tungsten products come into play in this last welding step, assuming a fundamental role in the creation of the mesh.

The quality of the electrodes used in the arc welding process is fundamental because, together with other parameters such as the intensity of the current, the quality of the steel used, as well as the welding pressure and time, it influences the technical characteristics and production times of the arc welded mesh.
For years Celsia has been fine-tuning a sintered copper-tungsten base for this specific application. The main characteristic of this material is its hardness, which remains unchanged up to 1100 °C (the working condition of the electrode), guaranteeing greater resistance to wear and therefore a longer life for the product, resulting in a lower frequency of replacement.
The components supplied by Celsia can be directly applied in the machine or can be brazed on copper supports, in order to reduce costs.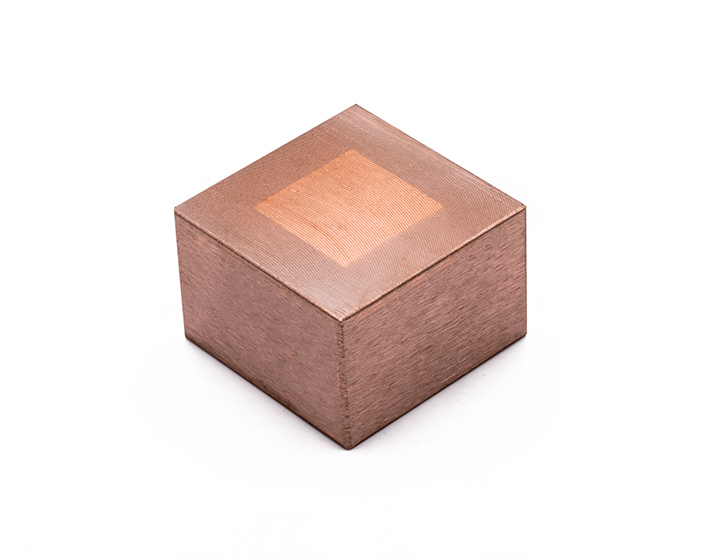 Electrodes for arc welded meshes, commonly made of copper and solid tungsten, are produced by Celsia with a copper core. In the 2007, starting from the consideration that copper/tungsten has a higher cost than copper and that the core of the product is not used, Celsia has developed and patented a specific type of electrode with the core entirely made of copper, which today sells exclusively all over the world. At the same quality, their cost is lower, and the benefits for the user are many.
To find out more, send a request without any obligation to our staff using the form below. Our technicians will be happy to contact you as soon as possible!